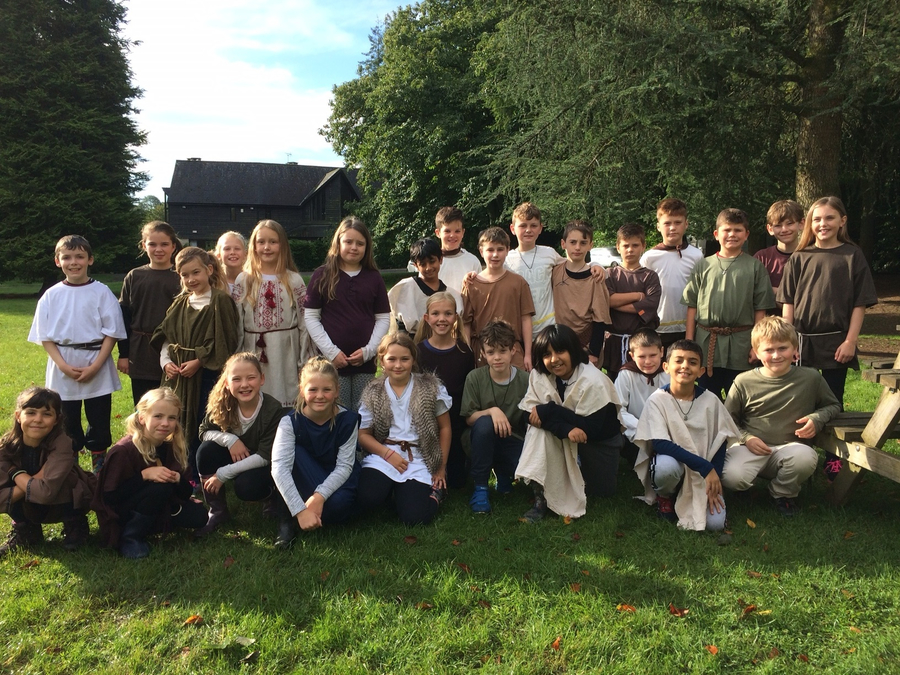 Class information
Thank you so much to everyone who has supported / is supporting us for Art Week! Whether it's collecting the materials, coming in to help us or contributing to the collections, it is greatly appreciated. A particular thank you to Mrs McKenzie for organising so much.
If it is possible for the children to bring in their Saxon outfits to wear for the carnival on Friday afternoon, that would be brilliant. If they don't have an outfit, a dark top or even school uniform is fine. Please don't go out and buy anything.
If you have any of the below materials, please do continue to bring them in. Otherwise, we hope to see you on Friday!
Cardboard (strong, e.g. packaging rather than cereal boxes. We want to make shields)
Silver/copper colour paint
Silver foil
Newspaper
Chicken wire/bamboo canes (anything which will help us to transform our shopping trolley carnival float into a boat!)
Long pieces of blue material/netting (to make a sea for our 'boat' to float along in.
Anything else you have which you think would be suitable!
This week's spellings:
I typically include word classes and meanings to aid the children's comprehension
I have included some commonly misspelt words. We will continue with 'normal' spellings after Art Week.
should / shouldn't (verb: it is a good / bad idea to do something)
could / couldn't (verb: you were able / not able to do something)
career (noun: a job with opportunities for progress)
pronounce (verb: how you say something)
pronunciation (noun: how you say something)
weapon (noun: something you use to fight with)
reflection (noun: seeing yourself in the mirror, or thinking about or learning in Maths)
And some words from the Y5& Y6 word lists in the contact books. These form part of the national curriculum.
twelfth (adjective: number 12)
shoulder (noun: connects your arms to your torso)
stomach (noun: your tummy!)
This week
This week is Art Week! 'Normal' lessons will resume next week.
Maths: Number - negative numbers and rounding
English: Writing to entertain: Beowulf. We will be reading excerpts from Michael Morpurgo's child-friendly version in class. If you are buying your own copy, please be aware that some of the descriptions of injuries are extremely descriptive. We will skip not read these descriptions in class.
Grammar focus: review of Y4 grammar
Overview of this half term
Maths: Number, Addition & Subtraction
English: Writing to explain: Hooke Court. Writing to entertain: Beowulf. Writing to inform: Alfred the Great bigraphy
Science: Properties & changes in materials
Topic: Saxons
PE: Cognitive skills & netball
Art/DT: Various activities at Hooke Court and during Art Week
French: Healthy eating
PSHE: Being in my world
RE: Sikhism